Important information for Firefox users about new versions of Sitecore Extensions addon.
Introduction
Long story short,
Mozilla declined any of my further sc-ext updates on Mozzila Addons portal
Here is why:
To clarify it, is there a way that a regular user can sign up for a Sitecore CMS account? Is there a way to install Sitecore CMS software without requiring payment?
Thanks!

Hello,

Your add-on, Sitecore Extensions 3.2.0, has been reviewed and did not meet the criteria for being hosted in our gallery.

Comments:
Thank you for your contribution. We apologize for not informing you before, but that due to the limited/non-public audience of this add-on, this add-on is not suitable for being listed.

Currently the latest hosted version is Sitecore Extensions 3.1
As long as Mozilla won't take this down I will keep it there. It's funny because few weeks before when I transformed an addon from old format into WebExtension it was accepted without any problems.
Well I've tried few times with different reviewers but obviously it's not a single guy who had a bad day but they have changed the rules.
What's next
Have no fear Alan is here. There is a way to mitigate this issue with self-hosted addon.
Installation
Download self-hosted package. You will find the most the most recent version here sitecore_extensions-3.2.0.xpi.

Install. Use menu or simply drag&drop addon into Firefox.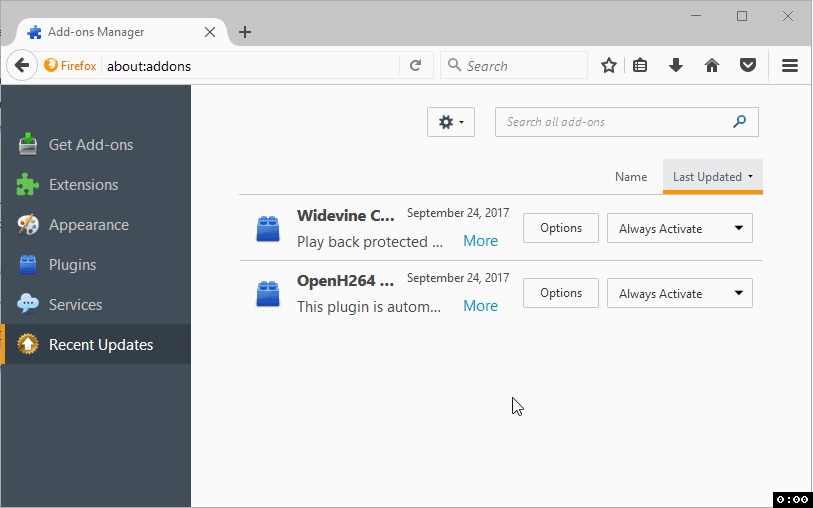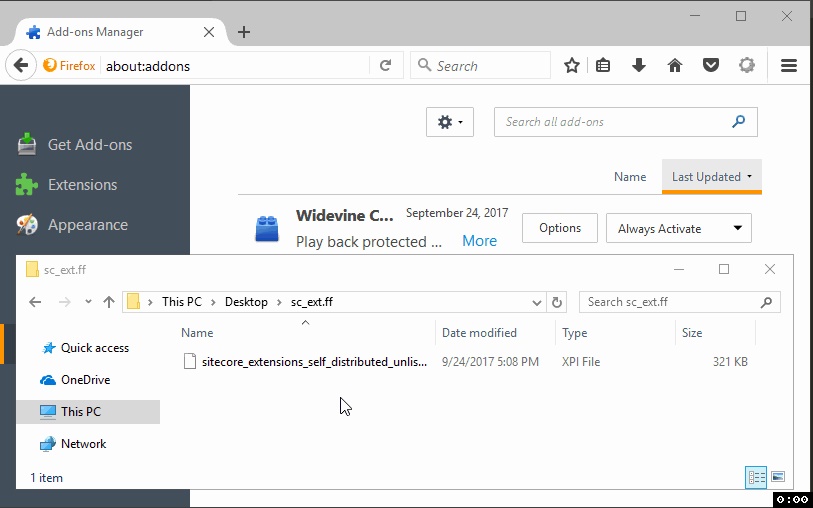 Updates
Updates are automatic. From now you don't have to worry about anything. If you want to enforce update manually here is how you can achieve that: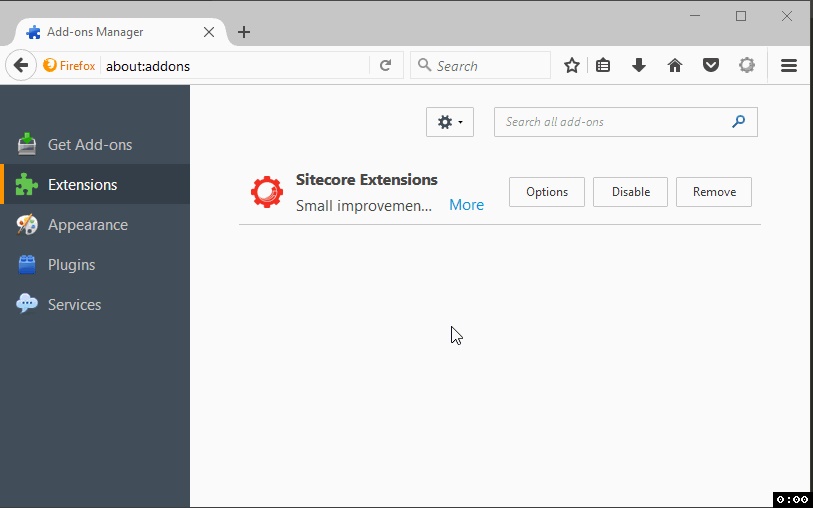 If you are interested where is the repository of all versions, it will be located here
There is a json file definition which will be read by Firefox to determine whether new version is available.
Summary
In fact it will be super easy for me to provide updates for you right now, I don't have to go through painful approval process which had no purpose in my case (as chrome extension was always published and approved few days before FF)
Although it sounds crazy to use addons from different sources you don't have to worry about anything.
I have nothing to hide, code is open and hosted on github. You can unpack an xpi file and see that the content and local build output is the same.
If you are paranoid like I am and want to control everything, you can disable automatic updates and review new packages once they arrive.
Make sure you follow me on twitter so you won't miss any updates.
Useful links: